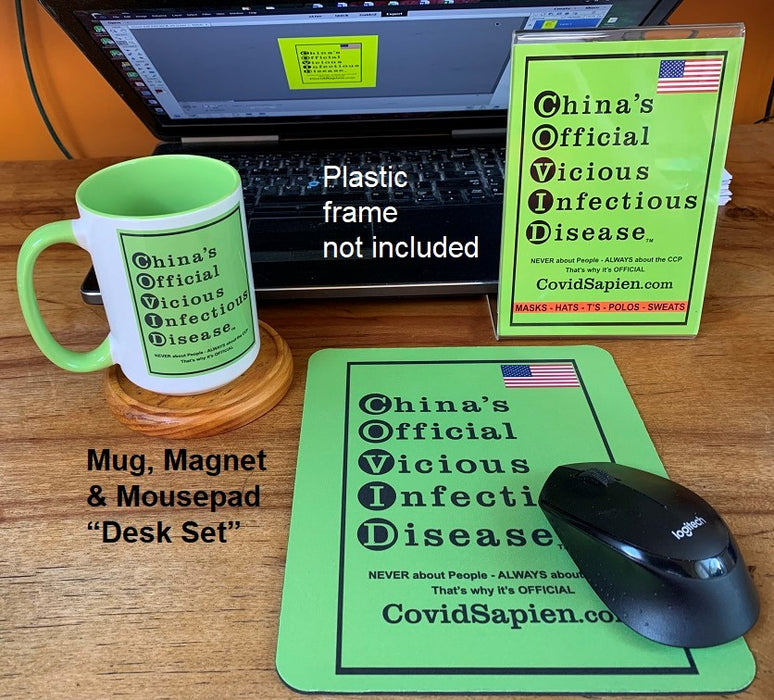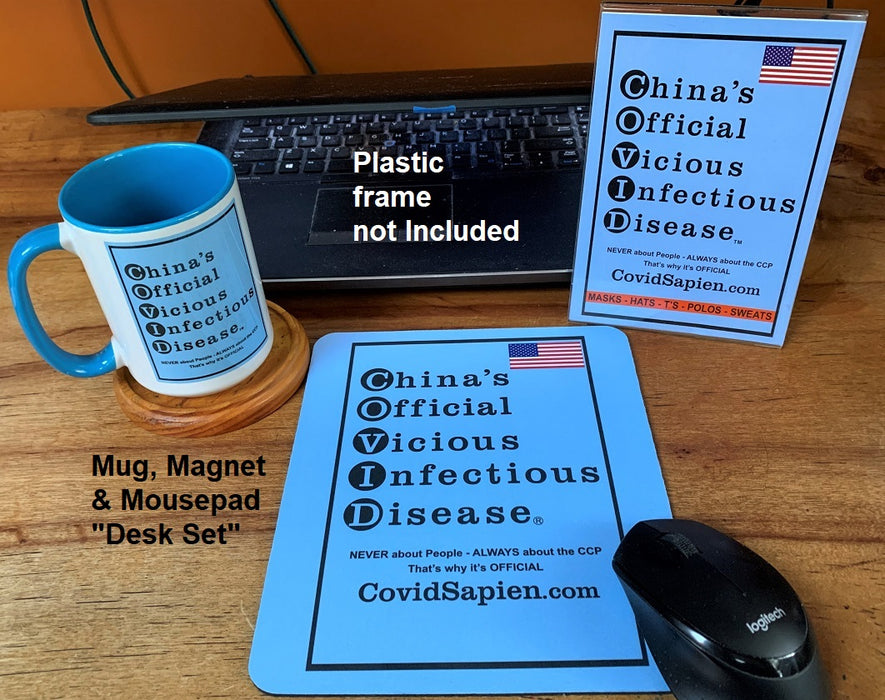 For that perfect 'hard to find' gift. The Desk Set: Mug, Mousepad, and 'picture' Magnet in matching color
If you feel uncomfortable wearing your protest in public and fear 'cancel culture' keep supporting the protest by making a new PPP a Personal, Persistent  Protest, done Peacefully with Desk and Office PROTEST PAC
Our COVID protest and our proudly waving American flag .15 ounce size has plenty of room for whatever you are brewing. 5x7 magnets perfect for framing and displaying on desk, shelf, etc.. Frame for magnet not included.
Message is color coordinated with mug color
Also note these mugs proudly made in China. We support the People, not the CCP
The Flag and Logo are applied in USA. Mousepads and Magnets made is USA. 
Mug handle styles may vary due to COVID supply.